Meet Karen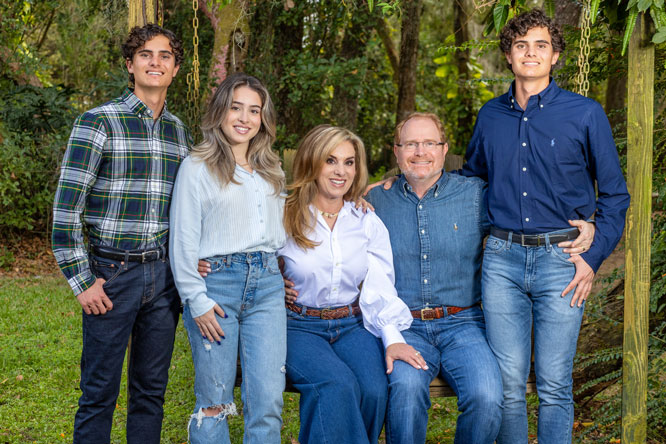 Karen is a third-generation Tampanian and lifelong Hillsborough County resident who understands this community's long-standing opportunities and challenges. She attended Hillsborough County public schools and she is a Hillsborough High School graduate. Karen attended the University of South Florida, where she graduated with a degree in elementary education. Additionally, she holds a master's degree in Measurement, Testing, and Evaluation from USF. Karen understands how to interpret meaningful data and how to use it to drive effective decision making.
Karen was raised in a family committed to education and service. Both of her parents taught in Hillsborough Public Schools; her mother for 38 years and her father for 15 years. She followed in their footsteps and taught for several years before joining the Office of Program Evaluation and Accountability for Pinellas County Public Schools (PCPS) and, later, the Hillsborough County Public School's (HCPS) Office of Testing and Evaluation.
Karen is Vice President of Public Affairs for the award-winning, world-renowned Vein911 Vein Treatment Centers where her husband, Dr. Christopher Pittman, serves as Medical Director and CEO. She also serves as Vice President of Public Affairs for Health Performance Specialists, a managed services organization that is the largest network of vein care practices in the USA. They have been married for 25 years, have four children, and are new grandparents. All four Pittman children attended Hillsborough County public schools where Karen has practical experience navigating the complexity of the public school system for both gifted children and children with learning disabilities. Karen is also an accomplished fundraiser, raising more than $200,000 for her children's schools through the organization of successful auctions, walk-a-thons, and a dance-a-thon. She has served as the Vice President of both the Dale Mabry Elementary and Wilson Middle School PTAs, President of the Hillsborough County Medical Association Alliance, and Board Member of the Florida Medical Association PAC.